M.E.L.T. Method
MELT Hand and Foot 60-minute Intro Class
Do you have body aches and pains? Are you looking for simple ways to self-care for your body? Adding MELT to your life will help improve your efficiency and performance in your fitness routine, while enhancing daily life by improving your digestion, sleeping, and reducing inflammation, accumulated stress, and chronic pain symptoms.
This 60-minute intro class will introduce the MELT hand and foot treatments and allow you to experience how easy it is to create change in your body regarding misalignment, chronic pain, and the negative effects associated with aging. Different from going to a therapist for bodywork, MELT empowers people with simple, self-care tools for long-term wellness. We will explore how to reacquire whole-body balance by directly affecting the cellular hydration of the connective tissue matrix using Hands-Off Bodywork™.
Find out the root cause of body aches and experience immediate changes! The MELT Hand and Foot Treatment Techniques are easy to learn, and will help you remain active, healthy and pain- free for life!
These workshops are offered periodically through out the year on our workshops schedule.  If you would like to schedule a private workshop please contact the studio.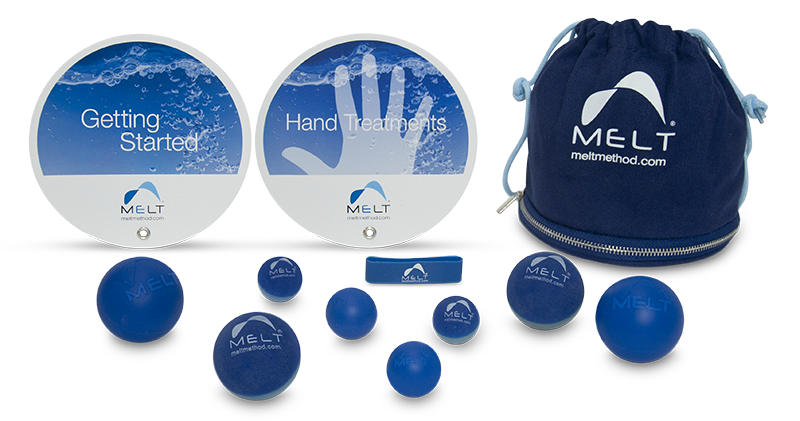 I am hooked. I have started Barre classes and absolutely love the challenge it brings to me every time. Rebecca's knowledge and attention to techniques makes every move effective. With the instructors on staff, I can attend a class and always feel I am getting the benefits that I would get if I signed up for a private session. I'm pumped to add the boot camp class this week! Thanks to Mindful Movements I am getting through this dreadful winter!
I have taken classes at Mindful Movements for about 5 years. Rebecca is truly a professional and ambitious business owner in addition to being an exceptional fitness instructor. She has several talented trainers on staff, like Mac.  The instructors teach with just the right amount of fun and seriousness. I highly endorse their classes.
Love, love, love Mindful Movements Pilates Studio! Great atmosphere, Great teachers and SUPER classes! I had not participated in a Barre class for a while and did so last Saturday, what an AMAZING workout.
Love Barre class! Always challenging and no one is ever judgmental. Looking forward to trying new classes soon.
Rebecca and her staff are motivated by the latest knowledge of how the body works, not by the latest exercise fads. Simply, they are the best!